---
---
---
Concept train from China:  it picks up and drops off passengers without stopping at stations.
(via Business Insider)
---
GIZMODO - Infinity Rooms by Gizmodo
---
Learn about all the things that go into making a simple t-shirt.
---
---
photo credit:  Peter Roosenschoon
This photo of a fruit fly (Goniurellia tridens) has gone viral.  Very tempting to conclude that the ant wings are a survival adaptation to scare off predators.  But then after seeing this: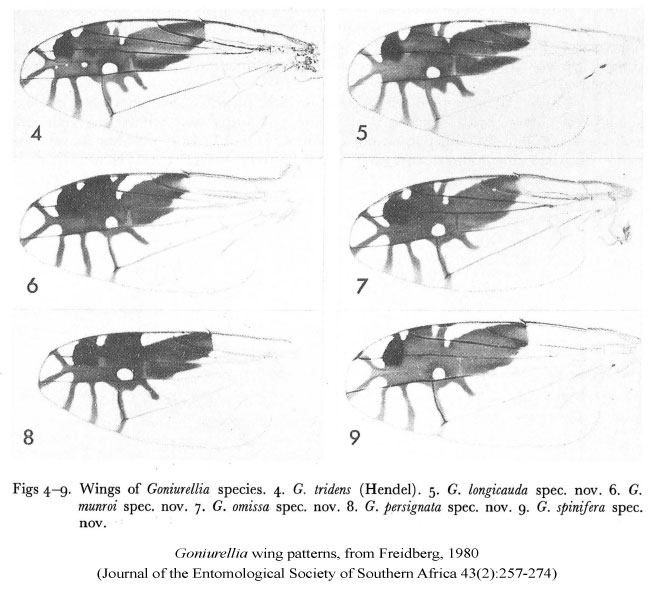 I agree with Morgan D. Jackson.  The viral photo is really neat, but when considered in context, it's probably closer to a case of pareidolia (seeing images in random places) than a way to scare off predators.
Also, ants.  I mean, what kind of predator is scared of ants?
(via Biodiversity in Focus, hat tip @ziyatong and New York Times)
---
"You don't marry to make yourself happy, you marry to make someone else happy."
---
I really like these socks. They were knitted by the chemgrrl.
Dude's Funky Socks, Also with Dutch Heel
Pattern: Gentleman's Plain Winter Sock with Dutch Heel, by Nancy Bush from Knitting Vintage Socks (rav)
Yarn: Schoeller Stahl Limbo Superwash #2539 (rainbowy bits) and Cascade 220 Superwash (solid teal bits)
Needle: US 3 and 4 
Start to finish: July 5 to 12
(via the chemgrrl chronicles)
---
Source
---
Source
---
photo credit:  Clay Jackson / The Advocate Messenger via Associated Press
A ferris wheel is reflected in raindrops on a windshield of a car during a storm on June 26 during the Garrard County Fair near Bryantsville, Ky.
(via Boston.com)
---
---
Eastern Screech Owl, Georgia
photo credit:  Graham McGeorge
location:  Okefenokee Swamp, Georgia, U.S.A.
(via National Geographic)
Source
---
---